Palm Square
Palm Square, the exclusive retail establishment, is located on the 4th floor, accessible by high speed passenger lifts, escalators and stairs. It has its own main entrance from the car park block designated to give the impression of a street level establishment to provide for shoppers' convenience.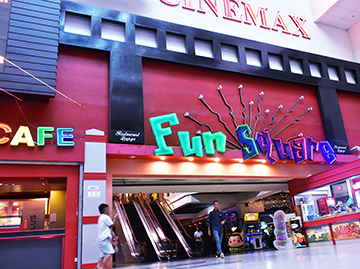 Entertainment for Whole Family
There are CPS Bowl, Growball Cinemax and Family Recreation Centre located on 5th floor, Palm Court & 8th floor Car Park Block. CPS Bowl is the largest bowling facility in Sabah equipped with fully automatic scoring system and 28 Synthetic lanes.