There is direct access to Palm Square from the 4th Floor, 5th Floor, and 6th Floor(Food Eden). The maximum vehicle height for car park access is 6.6ft. Our Main Car Park entrance is open daily at 7:30 am.
We have implemented an Autopay Parking System which is located on the 2nd Floor, 3rd Floor, 4th Floor, and 5th Floor. All shoppers are encouraged to pay their parking fee at the Autopay Parking System.
Parking tickets in terms of cash payments are accepted at the Carpark Service Centre (CSC), located on the 2nd Floor. Monthly Season Passcard for visitors and non-visitors can also be registered at the CSC as well.
*NEW*
𝗖𝗮𝘀𝗵𝗹𝗲𝘀𝘀 𝗣𝗮𝗿𝗸𝗶𝗻𝗴 is now available in Centre Point Sabah for you to pay your parking fees in a fast, easy & convenient way!
Scan your Boost QR code to make payment! You can also tap your VISA / Master / My Debit Card on our cashless payment machine and begin your shopping for essential needs in the mall.
The cashless payment machine is available at our 4th Floor, Parking area. Have a safe shopping everyone!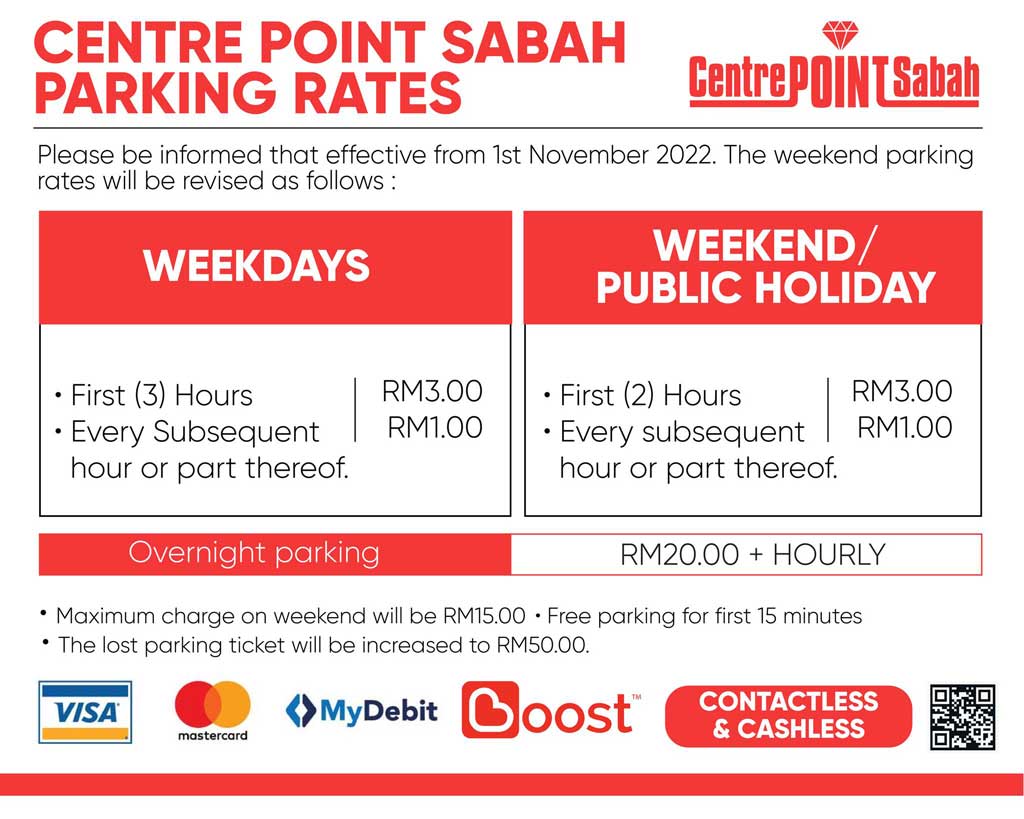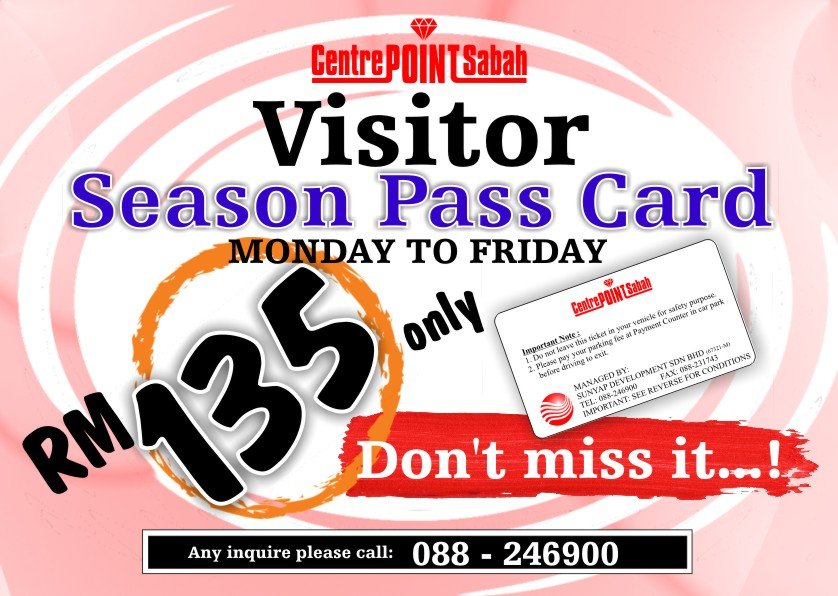 Reserved Parking
For your convenience, reserved parking is also available at Carpark 6h Floor. If you wish to book reserved parking, please fill in our application form and send it to our Carpark Service Centre (CSC), 2nd Floor.
(a) Application Form (RV-1 UNTIL RV-6)
For more information, please call our HOTLINE at +6016-476 6150.